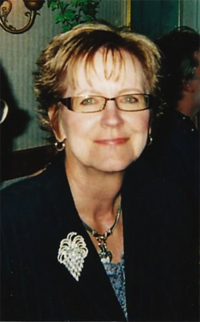 Sandy has had a number of interesting jobs over the years: administrative assistant, sales assistant, seminar coordinator, car salesman, casino dealer, and media merchandiser. Her imagination was one way to rein in her restlessness. She started out young, creating story ideas for her favorite television shows. The first mystery book she read was a Nancy Drew. But one day her cousin dropped a Stephen King book in her lap and she has been sitting on the proverbial genre fence ever since. A fan of mysteries but also a fan of the unknown. What's a writer to do? You combine the two.
Her Sam Casey Series features a cop who can hear the dead speak. (Think Medium with a Native American twist.) Sam can touch the deceased or something the killer touched and pick up clues about the case.
Her Chase Dagger Series (written as Lee Driver) blends mystery with an element of fantasy, sometimes horror, and a dash of sci-fi thrown in for the hell of it. Chase Dagger has a dark past, a sometime fiancée, and a partner who can shift into a hawk or a wolf, which comes in handy since Dagger tends to take on cases that are more like X-Files. Critics call it "MacGuyver meets Dark Angel."
The Skull, her book for ages 11 to 111, is a traditional Nancy Drew/Hardy Boys-type mystery. Being a fan of all of the CSI programs, Sandy gave each of the teens a talent in forensics. The Skull won the Ida Chittum Award for best YA mystery.
Her cross-genre mysteries have won a number of awards over the years and been re-produced in large print, audio book, all e-book formats, as well as mass market paperback.